News Headlines for Sunday, October 11, 2015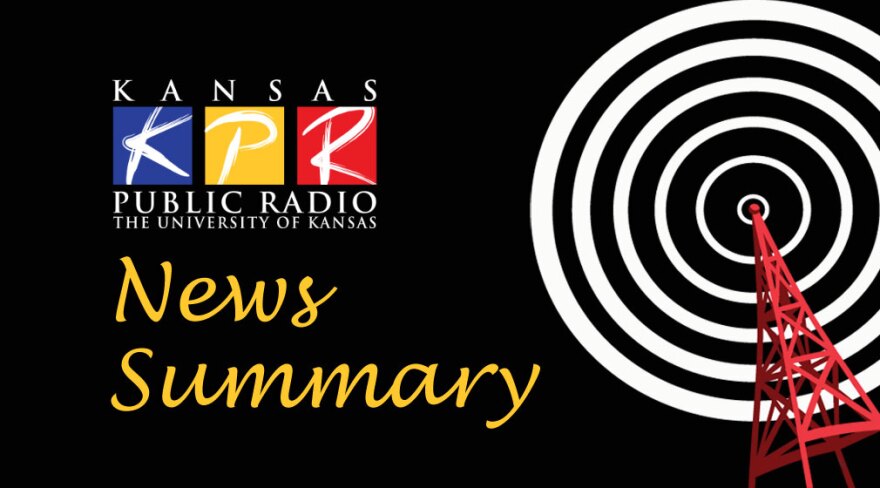 Costly Repairs to the Kansas Judicial Center Proposed
TOPEKA, Kan. (AP) _ A state official tells the Capital-Journal $2.5 million is needed to fix problems with the plumbing, windows, roof and security at a Topeka building that houses members of the Kansas Supreme Court and Kansas Court of Appeals. Mark McGivern, of the Kansas Department of Administration, said Friday that judicial branch leaders and state building administrators intend to ask the 2016 Legislature for an appropriation to begin addressing maintenance shortcomings at the Kansas Judicial Center.
==============
Interviews Underway for New Commerce Secretary
TOPEKA, Kan. (AP) _ Interviews are underway as Governor Sam Brownback's administration searches for a new commerce secretary. The Lawrence Journal World reports that Brownback spokeswoman Eileen Hawley says the administration doesn't have a time frame for announcing a nominee. She also didn't disclose how many potential candidates have been interviewed so far.
=============
Topeka Gun Fatality
TOPEKA, Kan. (AP) _ Authorities say a Topeka man has been fatally shot after an argument. Topeka police said in a news release that the victim was 43-year-old Keith Reed. Officers responded around 12:30 p.m. Saturday and found him fatally wounded.
=============
Bechard Brings Late Night Luck for KU Sophomore
LAWRENCE, Kan. (AP) _ A half-court basket has made a Kansas Jayhawks fan $10,000 richer. The Lawrence Journal-World reports that Brennan Bechard, a former Jayhawk and the team's current director of basketball operations, made the shot Friday night during the latest edition of Late Night in the Phog. The basket won Kansas sophomore Jerrod Martin a $10,000 personal check from head coach Bill Self. In the contest, fans got to choose someone to shoot for them.