Date:
Saturday, May 9, 2020 - 19:00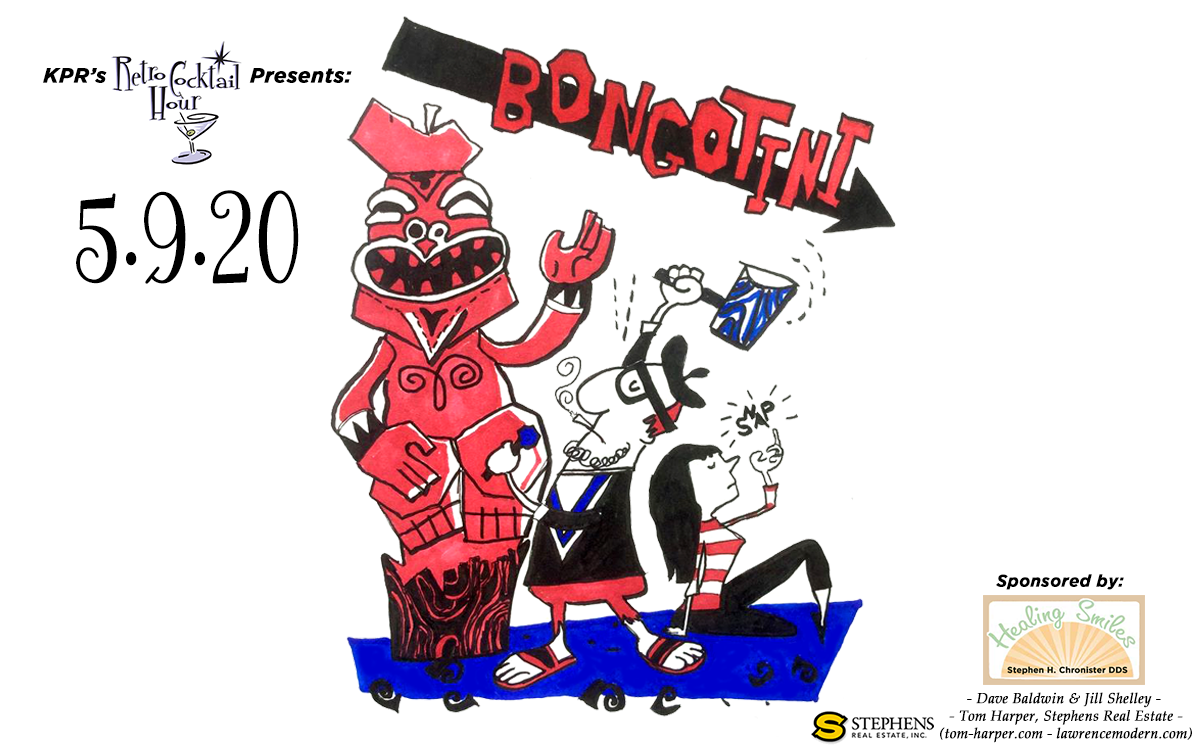 Join Kansas Public Radio's Retro Cocktail Hour on May 9 for a concert featuring BongoTini, Kansas City's only comprehensive lounge/cocktail music band.
Performing secret agent jazz, exotica, Latin, space age pop, beatnik and hipster music and much more!  
Sip on a tiki drink and enjoy the sounds of BongoTini at Maceli's on May 9.
This event is sponsored by Healing Smiles of Topeka, Dave Baldwin & Jill Shelley, and Tom Harper of Stephens Real Estate.
Submitted by KPR Web Operations on Tue, 03/03/2020 - 12:48