Friday, August 23rd, 2019, by KPR Staff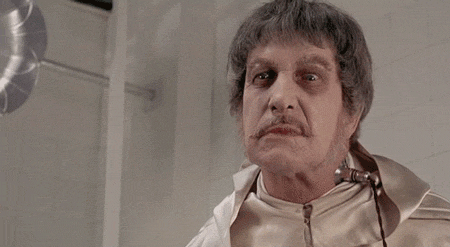 Summer fun continues at Cinema a Go-Go with a wild double feature on Friday, August 23. It's jammed with mad scientists and crazy inventions that defy the laws of physics! 
From 1971 comes The Abominable Dr. Phibes starring Vincent Price in one of his most memorable roles. Directed by Robert Fuest, this one's become a cult classic for its art deco sets, blacker-than-black humor and an over-the-top performance by Vincent Price.  
The bottom half of our bill (and we mean that literally) is Danger!! Death Ray!, a 1967 Eurospy adventure starring onetime movie Tarzan Gordon Scott. A scientist invents a death ray "for peaceful purposes" (??) and promptly gets snatched by the bad guys. It's up to secret agent Bart Fargo (and what kind of name is THAT for a spy?) to save the day!  
Doors open at 6:30 p.m. General Admission tickets are $10 and are available for purchase at the Liberty Hall box office.
Thank you to our event sponsor, Dr. Stephen Chronister, DDS, of Healing Smiles of Topeka.